Online Solutions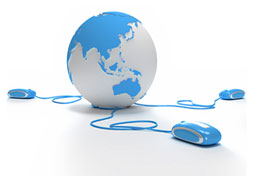 ComX Design provides advanced and
affordable Website Hosting Package Detroit
to suit any business needs. With us you can not only have your online store up and running in a short while, you can also remain assured that it is always available. You will not have to worry about security and privacy, as we will take care of all the intricacies. You could focus all your energy in running your business and our
email and website hosting services in US
will help take care of your site.
Hosting in the United States
We will host your ecommerce store right here in the US. We are always upgrading our systems with new features to ensure that our clients remain ahead of the competition. Hundreds of American businesses have trusted us. Check our portfolio and our testimonials to see what our clients have to say about our cheap Website Hosting Package Memphis.
Features of Our Ecommerce Hosting Services
Some of the main features of our email and website hosting services Fort Worth are as following:
Automated Scanning and Monitoring

Our systems will constantly monitor and scan your website for viruses or bugs. This will help ensure that your online store is always up and running. Our software will also monitor your logins and inform you if multiple failed login attempts are made. The system will also alert you if logins are detected from different IP addresses.
Backups

Your website, databases, account, e-mails, and configurations will be automatically backed up on secure servers, every week. The backups will be stored in our custom developed server facility within US. You could access your backup anytime with your username and password.

We don't want data corruption to encroach into your backups. So we prevent the user from modifying the backups manually. The backups can be updated only through our custom scripts. We restrict user access to read-only to further enhance data safety and integrity.
Vulnerability Reports

Our system will also alert you via email if vulnerabilities are detected within your account. This can include globally editable directories and unprotected passwords.
Affordable Hosting Services
ComX Design provides affordable Website Hosting Package Detroit to meet the requirements of our clients within their budget. Our goal is to bring affordable hosting services within the reach of every size and kind of business. We believe that every business should make the most of the online marketplace, and our services are designed to help our clients leverage the power of the Web.
If you need any kind of online solutions, feel free to contact us at 02 8014 4682 or info@comxdesign.com.
---
Website Hosting Package @ $120 + GST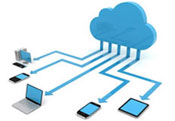 Web Hosting
Domain Registration
Email Accounts
Basic SEO
Google Analytics
eCommerce Hosting Package @ $199 + GST